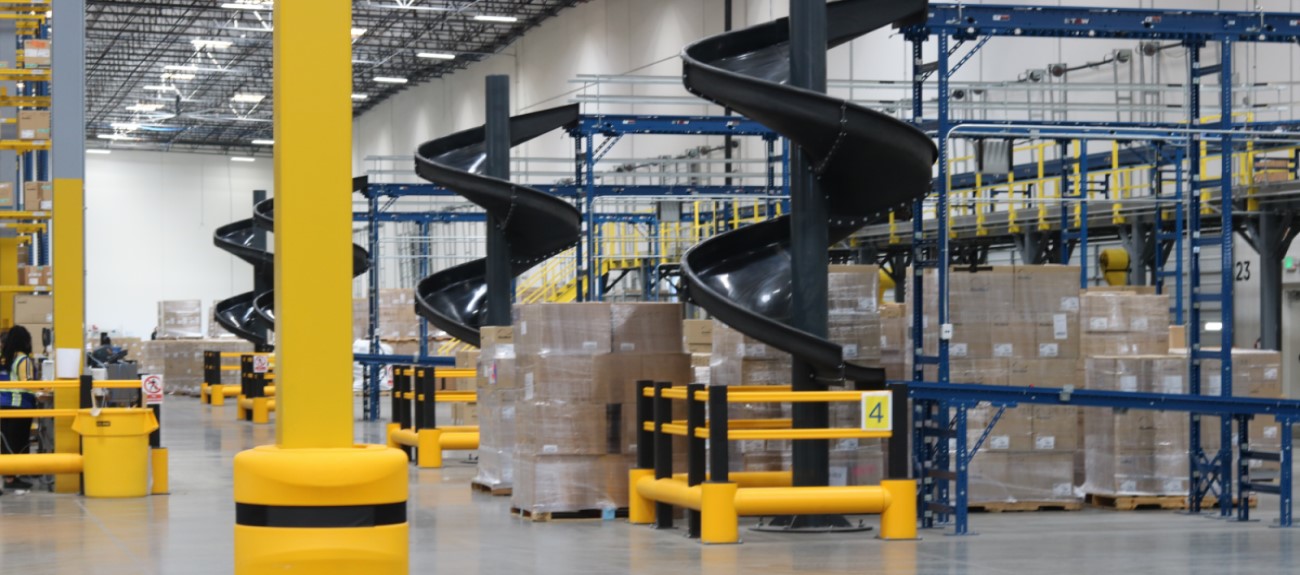 Medical Device Company Optimizes Warehouse
Raymond West was approached by a company well known for their industry-leading cloud-connected medical devices that have transformed care for people with sleep apnea, COPD and other chronic diseases. The company's out-of-hospital software platform allows medical professionals and caregivers to treat patients in their homes or other alternate care settings. At a time when their order volume was doubling and a new distribution center opening, they realized that their existing processes and procedures did not provide the output needed to keep up...so they reached out to Raymond West for automated solutions.
---
The Challenge

With the challenge or order volumes doubling in a tight labor market. the customer recognized that their current procedures weren't keeping up with their growing market. They were in the process of opening a new distribution center and wanted to implement automation to address the following challenges:

1 Heavy congestion in pick areas, stock outs
2 Pickers spending too much time walking from area to area
3 Packing department's equipment and processes caused back ups

Goal: Increase Automation in new 130,000 square foot Distribution Center to maximize output and storage.
---
The Solution

When designing the company's new distribution center, Raymond West implemented the right automation and equipment to address all of the challenges.

Warehouse Control Systems (WCS)
Their solution included a Warehouse Controls System (WCS) to direct all picking, packing, labeling, and sortation. Full automation was used to robotically assemble cartons which are conveyed through printer label applicators.

Pallet and Carton Flow
Pallet Flow and Carton Flow lanes with a zone routing conveyor and pick-to-light system address the higher cubic volume items.

Automated Storage and Retrieval Systems (ASRS)
Smaller items are routed into a goods-to-person station serviced with a pair of tote handling Automated Storage and Retrieval Systems (ASRS). Inventory is replenshied from the side with automatic conveyor in-feed. Inline automatic scales and scanner are used for quality control. Cartons are transported on a spiral decline and routed to VAS or to a pack out for pack list printing, cartonn seation and for full cases, a bypass lane. A final label is automatically applied for shippping before traveling to a shipping sorted .
---
The Result

Raymond West practices continuous improvement with our Lean Management process and promotes this process to our customers. By adding automation, the medical device company can now process twice the order volume without requiring additional staff.

In addition, automated weight checks and separating the forklift traffic from pedestrians improved order accuracy and employee safety. This complete solution included everything from dock equipment to pallet racks, to the Raymond Lift Trucks and, of course the order fulfillment automation. Contact Raymond West to see what we can do for your operation.